Adult Orthodontic in San Juan Capistrano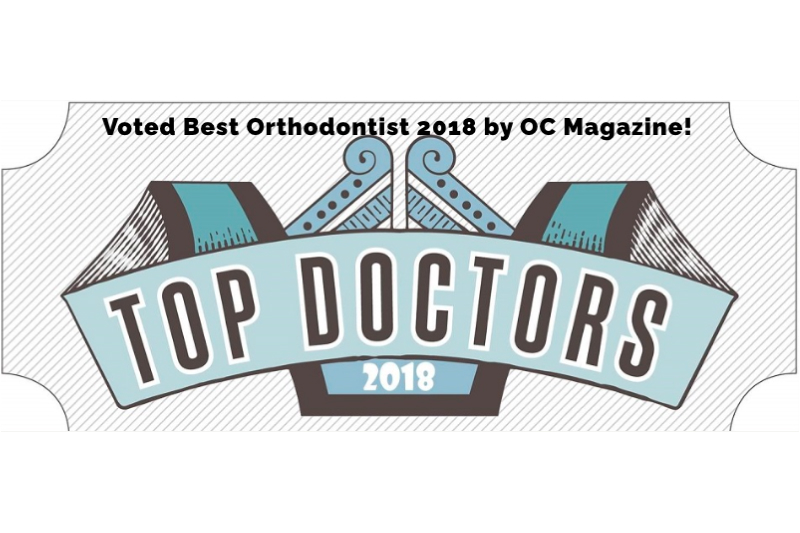 Orthodontic treatment can dramatically improve your face and prevent a lot of future dental treatment and gum disease by positioning the teeth in a healthy and harmonious environment. It's never too late to have a healthy smile you're proud to show off.
Orthodontic treatment can improve your personal appearance and self-esteem. On average, one of every four orthodontic patients is an adult. Tooth alignment can be changed at any age if your gums and bone structure are healthy. Improving the health of your teeth and gums is equally important. Crooked teeth and a bad bite can contribute to gum and bone loss, tooth decay, abnormal wear of the tooth enamel, headaches, and jaw joint (TMJ/TMD) pain.
There are many options for adults to straighten their teeth:
1. NEWLY ADVANCED, HI0=-TECH METAL BRACES
Braces today are smaller, flatter, and much more comfortable. Years of research on tooth movement has resulted in braces and wires that move teeth much more efficiently, resulting in patients wearing braces for less time and with a better result.
2. CERAMIC (CLEAR) BRACES

Clear braces are tailored to address each patient's specific treatment needs. Clear braces today are extremely hi-tech and perform as well as metal braces. Today's clear braces are stain resistant and do not discolor like the clear braces in the past. They are a fine choice for patients who want their braces to be less noticeable.

Our clear brackets are made from monocrystalline sapphire. These brackets are so crystal clear they appear to be virtually invisible when placed on the tooth. This is made possible by the extremely transparent properties of the sapphire, which creates a bracket that allows the natural color of the tooth. These clear brackets are also impervious to staining and discoloration.
3. INVISALIGN ®
Invisalign is the clear way to straighten teeth without braces using a series of clear aligners made of lightweight plastic that fit smoothly and comfortably on your teeth to gradually straighten them.

Aligners are removable but must be worn 20-22 hours every day, except for when eating, brushing, flossing, or attending special occasions. The aligners are exchanged for a new set every two weeks and office visits are typically every 8 weeks.

Invisalign can effectively correct crowded teeth, widely spaced teeth and other orthodontic problems and for the right patient could be a good alternative to traditional braces. Like any removable orthodontic appliance, the process can only be successful if the trays are worn full time as prescribed.

On average, treatment takes approximately one year or less.
Advantages of Invisalign
Ability to be "braceless" for milestone events (but remember you have to wear them for at least 20 hours per day)
Aligners can be removed to brush and floss so oral hygiene can be maintained
There are no restrictions on eating and drinking
Compared to traditional braces, this system often requires fewer office visits and shorter appointments